Industrial Floor Scale with Digital Weight Indicator
Industrial Floor Scale with Digital Weight Indicator
Zhengzhou Huaxin Electronic Weighing Apparatus Co.,Ltd. is a professional manufacturer on weighing apparatus which has been exported to abroad for many years. The main product is electronic weighing apparatus, including truck scale, weighbridge, weighbridge truck scale, waterproof weighing scale, platform scale, tcs electronic platform scale, floor scale, crane scale, ocs crane scale, digital bluetooth hanging scale, etc.
Huaxin offer various industrial floor scales, such as frame or frameless type, ultralow mobile type, U-shape, livestock type with capacity from 1t to 10t, protection grade from IP65 to IP68, and multi power supply mode are available for your different kinds of weighing requirements.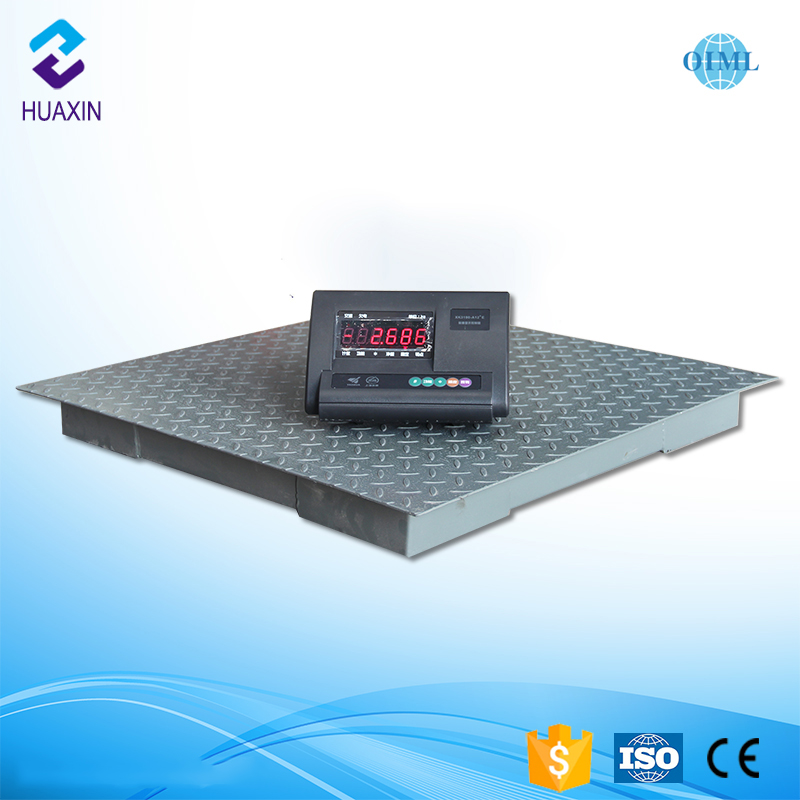 Features of industrial floor scale:
Solid Four-load cell design, digital scale, capacity range 1~10 tons.
Rigid basework construction ensures hard wearing design
Choice of digital weight indicator to suit your application.
Self-aligning levelling legs (designed to protect the load cells from impact damage).
Huaxin offer floor scales 1000 kg, 5 ton floor scale, Sartorius 3 tons floor scale, Mettler Toledo 3 tons floor scale, Mettler Toledo floor scale industrial, Locosc 1 ton floor scale, Japan floor scale and other industrial floor scale. Prices of all the industrial floor scale are much lower than the normal level of scale industry, because of our large production output, mass materials purchasing and mould production.
If you are interested in any models of industrial floor scale, please do not hesitate to contact us, we will offer you factory price floor scale and best service.
Homepage/ www.hxtruckscale.com
E-mail/ hxscale@hxtruckscale.com