Automatically Switch off TCS Electronic Platform Scale
Automatically Switch off TCS Electronic Platform Scale
Zhengzhou Huaxin Electronic Weighing Apparatus Co.,Ltd. is a professional manufacturer on weighing apparatus which has been exported to abroad for many years. The main product is electronic weighing apparatus, including truck scale, weighbridge, weighbridge truck scale, waterproof weighing scale, platform scale, tcs electronic platform scale, floor scale, crane scale, ocs crane scale, digital bluetooth hanging scale, etc.
TCS electronic platform scale adopts four compact shear beam weighing sensors and junction boxs with high precision. TCS electronic platform scale adopts highly accurate and precise sensors. The four high-precision sensors fearuring moisture-proof performance can ensure accuracy and stability.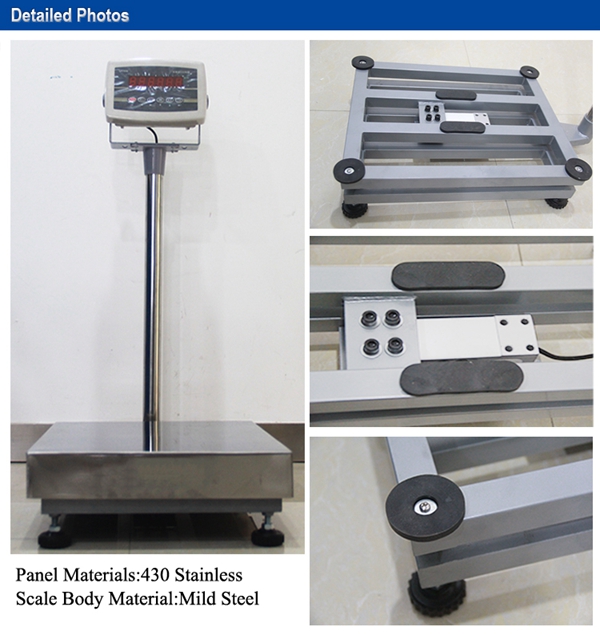 TCS electronic platform scale scale surface uses thick stainless steel with high quality and adopts stainless steel framework as foundation which has the advantages of reasonable structure, excellent materials, high rigidity and high durability.
TCS electronic platform scale is with capacity to store up to 5 unit prices and 99 accumulation memories. The scale will also automatically switch off when it is in non-use condition, to save power.
Huaxin offer tcs platform scal 150kg, 300kg digital platform scale and other tcs electronic platform scale. Huaxin tcs electronic platform scale price are much lower than the normal level of scale industry, because of our large production output, mass materials purchasing and mould production.
If you need any kinds of platform scale, please do not hesitate to contact us, we will offer you our best service.
Homepage/ www.hxtruckscale.com
E-mail/ hxscale@hxtruckscale.com