Axle Load Meter
Axle Load Meter (Stationary Axle Load Scale)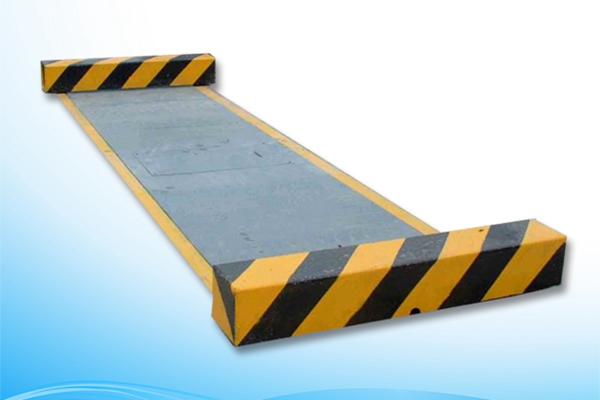 Axle Load Meter are designed for occasions that requirs less precision of accuracy, such as logistics, overrun detection, earthwork weighing, featuring small covering area. It can be used both under static state and dynamic state.
The digital electronic truck scale and electronic weighbridge are self-developed products of our company with high quality, and has passed ISO: 9000 quality authentication. Our company has its own production base and devoted for the integration of research, development, integrated marketing. The products are researched and developed on the basis of the different needs of customers to meet different requirements.
Main Parameters:
Passing Speed: ≤5km / h
Static Accuracy: Ⅲ grade
Dynamic Accuracy: better than 1/200
Table size: Single Axle: 3.2m × 0.8m (W×L) Biax: 3.2m×2.2m (W×L)
Maximum Weighing: Single Axle: 30t Biax: 50t.
Advantages:
♦ Repair parts are provided at the price of 20% of the purchase price;
♦ If the product has quality problems after leaving the factory for three months, our company will exchange for a new one for free.
♦ High-end products can all enjoy 2 years' free quality warranty.
Your Contact Details To Us(*)Required information