How to Choose TCS Electronic Platform Scale?
How to Choose TCS Electronic Platform Scale?
Zhengzhou Huaxin Electronic Weighing Apparatus Co.,Ltd. is a professional TCS electronic platform scale manufacturer which has been exported to abroad for many years. The main product is electronic weighing apparatus, including truck scale, weighbridge, weighbridge truck scale, waterproof weighing scale, platform scale, tcs electronic platform scale, floor scale, crane scale, ocs crane scale, digital bluetooth hanging scale, etc.
TCS electronic platform scale is one of our company earlier bench scale series, the technology is Mature and reliable, and it can be used widely in chemical, food, and other industries.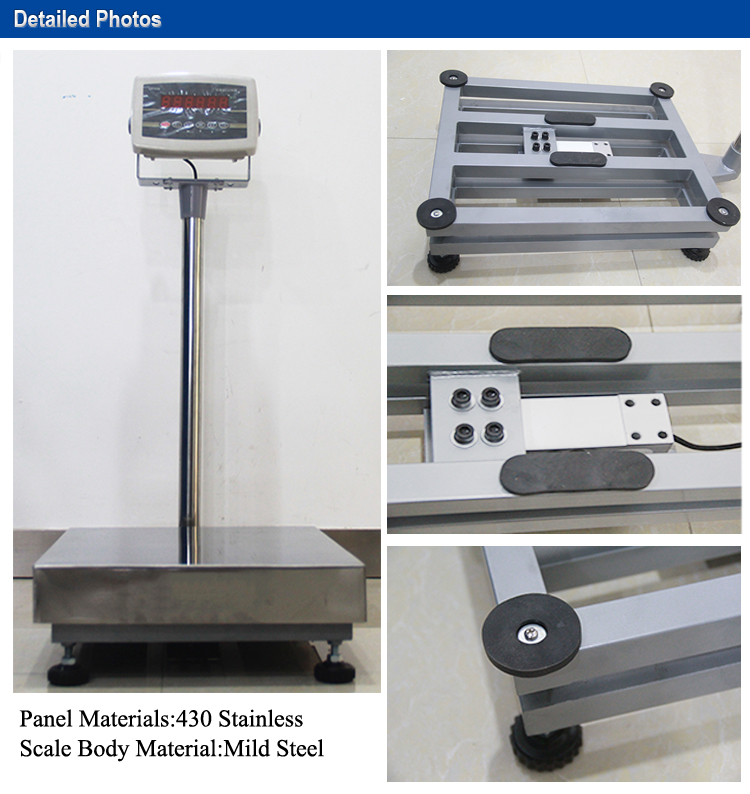 Huaxin TCS electronic platform scale can reach to 1200*1200mm, and the maximum weighing is up to 800kg. Users can also choose platform material: Stainless steel (SS) or carbon steel (CS) platform.
When you need a product which has adaptability to overload or powerful impact, we suggest you to choose Huaxin TCS electronic platform scale. We know that in steel industries, posts, wharfs, gas stations, etc, the bench scale will be high strength used and cruel powerful impacted, the goods may be fallen down from the shoulder-high position and used more than 500 times per day. Huaxin TCS electronic platform scale overload series adopts alloy steel sensors, taking advantage of high strength structure and installation method, it can bear more powerful impact and overload to ensure longer working life and operating strength.
Huaxin offer tcs platform scale 150kg, 100kg weighing scales, 300kg digital platform scale and other tcs electronic platform scale. Prices of all the tcs electronic platform scale are much lower than the normal level of scale industry, because of our large production output, mass materials purchasing and mould production.
If you need any kinds of platform scale, please do not hesitate to contact us, we will offer you our best service.
Homepage/ www.hxtruckscale.com
E-mail/ hxscale@hxtruckscale.com